DIY Science Project: Marble Roller Coaster
-->
Hi guys! How are you doing so far? Me, I'm definitely fine and so excited to share another DIY I had. This DIY project I'm talking about is not just about crafting it's also related to SCIENCE.
I think a lot of high school or even college students had encountered this project at school so this would be a great help for you. Your teachers in Physics might give you this project because they believed that you're going to learn and realize a lot of laws or concepts in Physics on the way. They were right with that.
SO let's get started...
The project is not really my idea, it's actually not my own project but my sister's. And since they made the project at our house I did some documentation so I could share with you what they had. I just helped them a bit with some painting and polishing so their project would be pretty enough.
The project I'm talking about is
How to Make a Marble Roller Coaster out of cardboards
. This is not that easy to make but with planning and experimentation you'll definitely make your Roller Coaster working.
Materials needed:
Cardboard or used folders
Masking Tape or any adhesive
Scissors
Pencil and eraser
Glue
Ruler
Marbles
Poster paints
On the picture, we had a 14in x 5 inch rectangle for a 1ft x 1in beam. (*To be explained later)
Fold the cardboard inwards giving you a rectangular prism. The 1st and last division should overlap so we can fasten them.
Test the legs. The beams should be able to stand alone after the legs had been folded. If not try checking the folded area if the lines are straight.
Now, for the track get another piece of cardboard or used folder. The measurements are again up to your plan. You can make a lot of tracks of different length. These are the steps that my sister did.
Make a rectangle and divide them into three parts. The upper and the lower parts should be of the same width while the middle part should have the combined width of the upper and lower parts.
On the picture, we divide the rectangle as this: upper = 0.5 in, middle = 1 in, lower = 0.5 in.
You can also draw curvy tracks as shown above just be careful with the folding.
To add style and excitement on her Marble Roller Coaster my sister used spiral tracks. This has the same procedure and measurement as of the simple track. However, we are going to cut out some spaces.
And this should be the back view.
Make as many spirals as you opted.
Next accessory is the loops. Be careful because the shape of the loop can affect the marble's speed. Same measurements as the track.
Attach the flaps with tape after you have formed the perfect loop. You can always adjust the height.
To add more spice to your roller coaster you can use another accessory part like the funnel.
Attach the beams to the base. Next, mount the tracks above and secure them in place.
We painted my sister's Marble Roller Coaster with pink and white stripes.
And add a few more details...
And we're done! You can now test your very own Marble Roller Coaster.
PS. Do a few trials until you have encountered all the possible flaws of your marble roller coaster. Then, try repairing them. And oopps, sorry about the messy backgrounds. It can't be avoided especially if someone in the house is making her project.
Link this up to: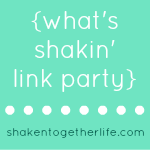 Happy Project-making!!